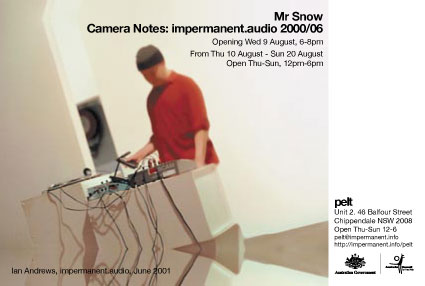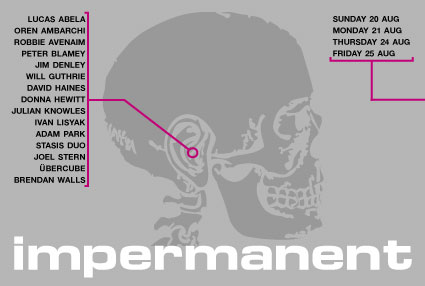 this is the final part to the long standing impermanent.audio series. after hundreds of shows across many spaces, impermanent.audio will end with a best-of series of four events.

the series is a thank you to those who have played, supported and just taken a look at these often demanding events.

also running concurrently is Mr Snow's Camera Notes: impermanent.audio 2000/06, images from the impermanent.audio archive.

come and have last drinks at PELT and listen.


This project has been assisted by the Australian Government through
the Australia Council,its arts funding and advisory body.