| about |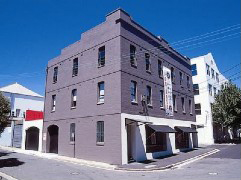 Pelt is a not-for-profit, artist-run gallery for emerging and established
artists that provides a space for practices that engage in the broad
area of sound and sound & visual practices. We envision this will closely
connect with contemporary practices, including sound art, DVD, new media,
installation and sculpture. The space will be made available for both
individual and group projects.
Pelt aims to create a forum for the critical discussion of sound and
visual practices and also plans to include publications of the work
exhibited with critical essays on the work and the field.
The gallery is approximately 97 square metres and has high ceilings,
large areas of wall space and concrete floors. The space itself will have
available an in-house PA and data projector, a unique situation for Sydney
based artist-run spaces. It will also hold the long running audio series
impermanent.audio and can also be made available to one off sound and new
media events.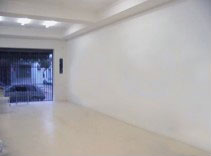 Pelt is curated and directed by Peter Blamey, Caleb.K and William Noble.
This project has been assisted by the Australian Government through the
Australia Council, its arts funding and advisory body.